What happens in our classes?
We run fun, active and educational classes indoors in local halls and community centres for 2-6 year olds and their parents. Parents are encouraged to take part in the lessons which helps their Champ to progress quicker and it is much more fun for parents too! We start with some fun coordination games and activities to warm up and improve our motor, ball tracking and movement skills. Then we move into learning a key tennis skill each week – this could be forehands, backhands, volleys or even serves. Finally, the lesson ends with a teamwork game to help develop friendships, sharing and cooperation. Find out more about what makes us so different to many other tennis programmes here.
Our classes take place indoors in small groups in local community halls. All our venues are at locations within a 10 minute drive of eachother so make sure you check all venues to find a suitable class. Have a look at our class list and come along for a taster to see if your little one enjoys it before you sign up.
Limited spaces are available at most classes for tasters which are only £5 (refundable on sign-up).
There are 3 stages that our Champs progress through between the ages of 2 and 6 and these are shown below. Sometimes our age-group classes are combined, but activities are tailored to each child with the use of progressions and constant encouragement!
Mini Champs: 2-3 year olds
A less structured class, allowing your youngest Champs to 'get coordinated to play tennis'. Little ones learn without even realising it through a range of different bite-sized coordination games involving throwing, catching, foot and hand movements and motor skills. They practice their shapes, numbers, letters and colours and also learn some basic tennis shots using a real racket!
Maxi Champs: 3-4 year olds
A more structured class to help prepare your little one for school. The aim of this stage is to move your Champ 'from a static ball hit to a bounce-hit'. There are more complex games using more intricate footwork, coordination, movement and ball tracking, catching and throwing skills.
Mega Champs: 4-6 year olds
This stage allows your talented Champ to progress 'from bounce-hit to rally'. There are more complex coordination, speed and agility activities and games. It's no longer about just standing still and hitting a static ball, it's about learning to move around, develop depth perception and start to learn the rules of the game.
And is it safe attending Tennis Champs classes in the current pandemic?
100%! We take our customers' health and safety very seriously. A very detailed risk assessment is created for each of our venues and we have a very comprehensive set of guidelines covering all of the following areas: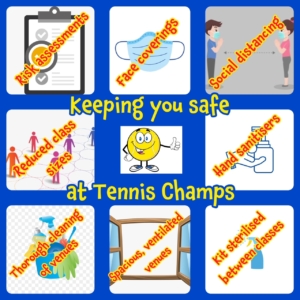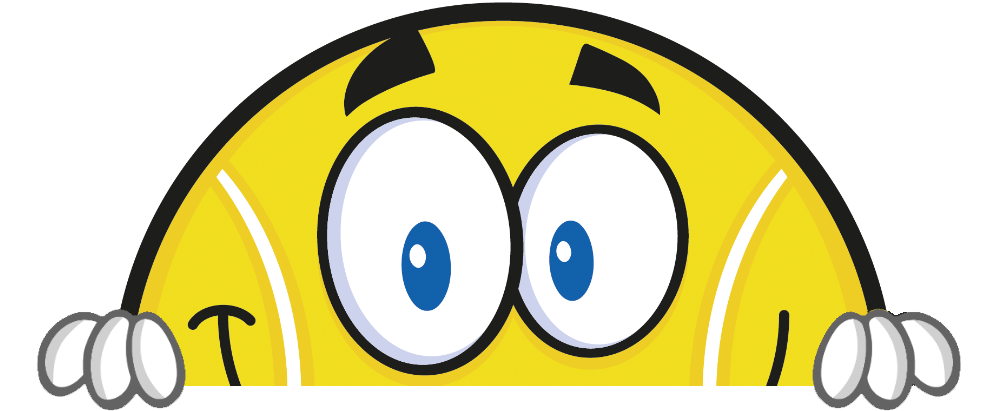 Book your Taster
Tennis Champs tasters are a low-cost way to help you decide if our course is right for your child