Who would have known that the last blog would have been just before Coronavirus struck and I wouldn't be writing another one for such a long time! … It's so great to be back and into the 'swing' of things!!!
It was so good to be back this week at Tennis Champs after such a long time… some of our old regulars were back but lots of new champs have joined aswell in the last couple of weeks. They have been so excited to get their new t-shirts and to get started on our new syllabus! It's been a lot of adjustment to the 'new normal' with parents and coach in masks, everyone trying to maintain social distancing and lots of hand sanitiser, but everyone has done so well! My new role as part coach, part cleaner and part health consultant is going well too!
In week 2 of the Tennis Champs Autumn term and we have been learning about multitasking. Multitasking is so important in tennis! All the pros have to think not only about how to hit the ball, but also where to move to on the court, where to place their feet and all this whilst judging the moving ball, aiming accurately and using the correct technique to try to win the point!
All the children this week have been balancing balls in their 'tennis ball sandwiches', moving like a crab, zig-zagging and working with their parent to control the ball…. all at the same time! The older children practiced throwing and catching whilst moving and then perfected their throwing techniques trying to get Caroline (much to their delight)!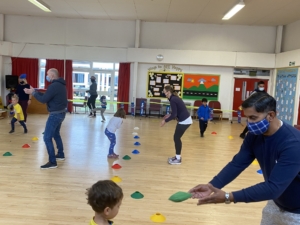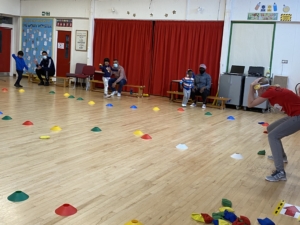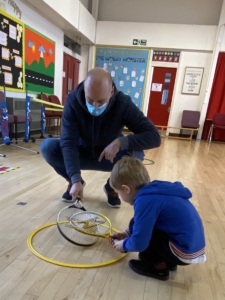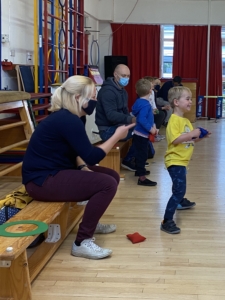 We have been working on our volleys and forehands over the last couple of weeks. Children have been learning their 'shaky hand' grips and high-five volley actions as well as hitting a static ball (for the younger champs) and tracking a moving ball (for the 4-6 year olds). Some fabulous skills are developing already!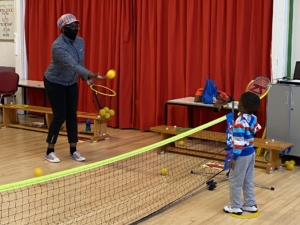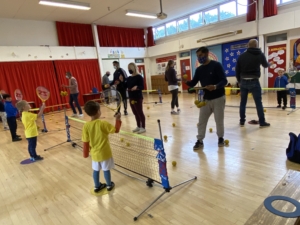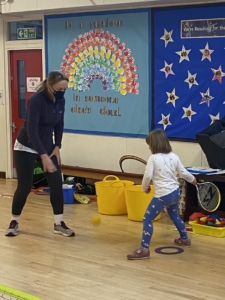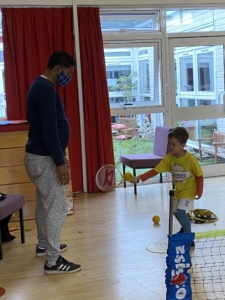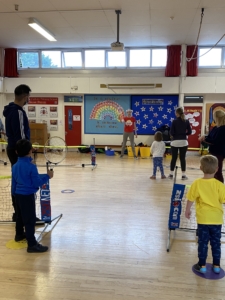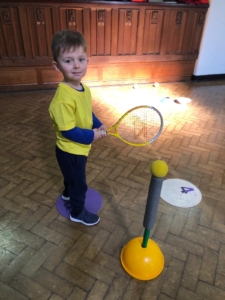 The thing that always amazes me is that our Champs are all so good at persevering! They may find something hard at first, but our with repetition and encouragement, this enables each and every one of them to feel an enormous sense of pride at the end of the class when they can hit a wonderful shot across the hall and sometimes even get Caroline!
Bring on week 3!